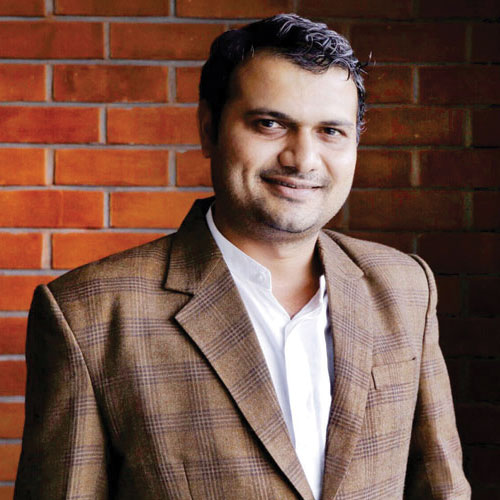 ---
SHRI VIJAYBHAI R. DAVARIYA
DIRECTOR
---
SHRI RAVIBHAI DAVARIYA
DIRECTOR
"Vision without action is just a dream, and action without vision is simply a wasted effort. Hence, it requires both to convert dreams into reality".
We had the privilege of working closely on building this institution that is unique and stands apart from the crowd of run- of-the-mill institutions. Shree Vasishtha Vidhyalaya is a school with a Difference! It is a movement in integral education, where a child's body, mind and soul are catered to for development to the fullest potential. The school's policies are child centric. We believe in man & mankind rather than wit & wisdom. The trinity of the learning process i.e. the child, the teachers & the parents are kept interactive and made to feel passionately towards learning.
The school's broad objective is to inculcate knowledge, wisdom, service motive and efficiency in its students at the effect level. With this view in mind, the name Shree Vasishtha Vidhyalaya has been chosen for this school as it denotes the values of our culture and an evolved society that frames the limits of an ideal human's behavior. Since world has now become a global village and geographical barriers have been eroded substantially, the word Vidhyalaya has been chosen to denote our adherence to global standards in school education. Today our school has become a large banyan tree whose branches have spread out at a very magnificent scale .
We strive through our committed teachers and our innovative teaching methodology to develop every student as a holistic human
We pray and wish all success to every Vasishthian.