SVV'S OUTSTANDING ACHIEVEMENTS IN ACADEMICS
SVV - A Place where Students are Achievers!!!
Conferred with Glorious Golden Jubilee Award of Excellence.
Dear Parents,

Greetings from SVV!

Garnering accolades, and exhibiting prowess in everything we do, once again we have a glorious triumph to celebrate. With immense pride, we would like to share that Shree Vasishtha Vidhyalaya is conferred with the Glorious Golden Jubilee Award of Excellence in The Education Revolution for Developing Global Citizens. The Glorious Golden Jubilee Awards, London is given in recognition of the Institution's contribution towards creating a culture of excellence with deep rooted values, and global dimension.

The award was received by our honourable director Shree Vijaybhai Davariya in a grand ceremony held in The House of Lords, British Parliament, London, U. K. for the Institution's role in developing Global citizens with an Indian mind, an Indian heart and an Indian soul. A joint initiative of Gujarat Samachar and Asian Voice, this award is given to the amazing organizations for the remarkable contribution to their field of work. We are proud of winning this award for being the Exceptional School with Scholastic Excellence. A member of NPSC & GSP, SVV is the only school in Gujarat which is two times winner of International School Award, winner of the prestigious Eco School Award, Duke of Edinburg Award and has many more spectacular accomplishments in its name.

Our aim of imparting world class education that prepares our students for global citizenship is strengthened by such mile stones.

SVV fraternity and the School Management convey their Heartiest Congratulations to the students, staff and all the parents on this esteemed honour.

Regards,

SVV Family
In every Academic Year SVV is producing excellent Board result and good placements of students.
SVV is the proud member of Global School Program for Sustainable Development.
SVV has signed MOU with the Award Programme Foundation (The Duke of Edinburgh's Award) for International Award for Young People (IAYP).
SVV received International School Award (ISA) for the term 2015-2018 & 2018- 2021. SVV is the only School in the State of Gujarat to be honoured with ISA award consecutively for two times.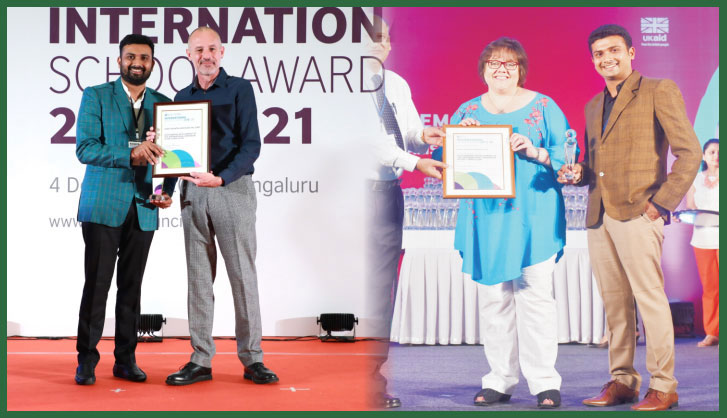 SVV is the proud member of PROJECT 1600 with its partner school-lnnisfail State College, QLD, Australia.
SVV received the Eco School India Hand Print Flag Award 2017-18 from Foundation for Environment Education (FEE), Denmark in collaboration with Center for Environment Education (CEE).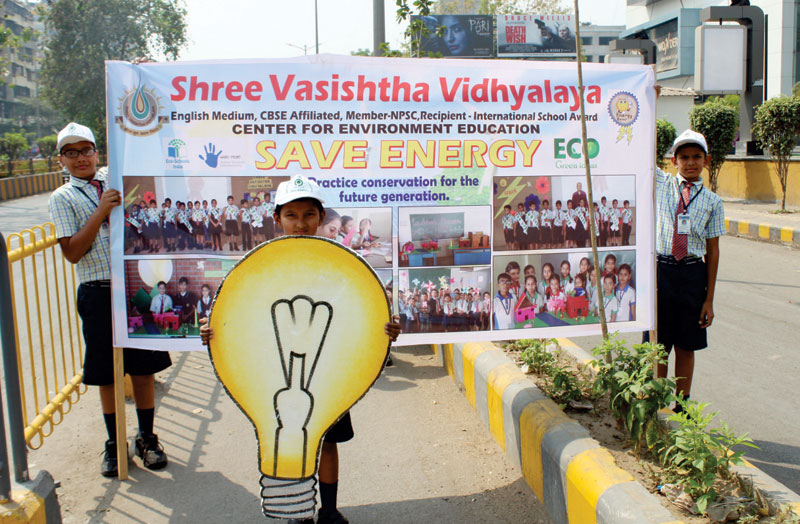 SVV is the proud Member of National Progressive Schools' Conference (NPSC).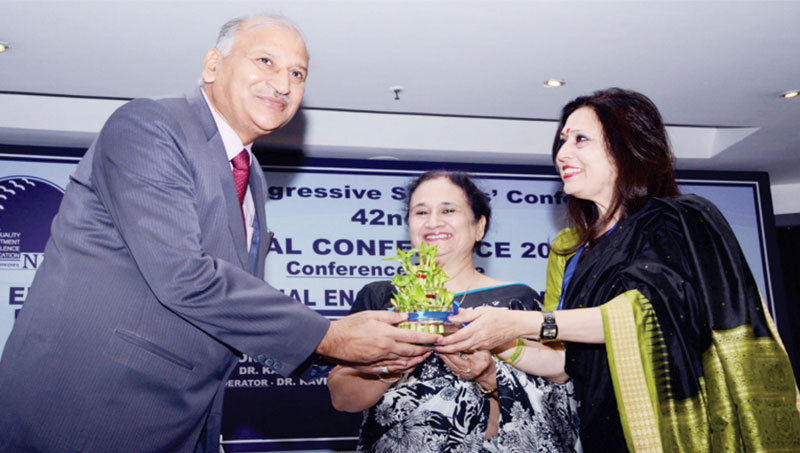 SVV is conducting every year School Enterprise Challenge (SEC)Programme. It is an international School Business Contest for students led by the famous organization named'Teach a Man to Fish'Unit F5, 89-93 Fonthill Road Finsbury Park, London (U.K.).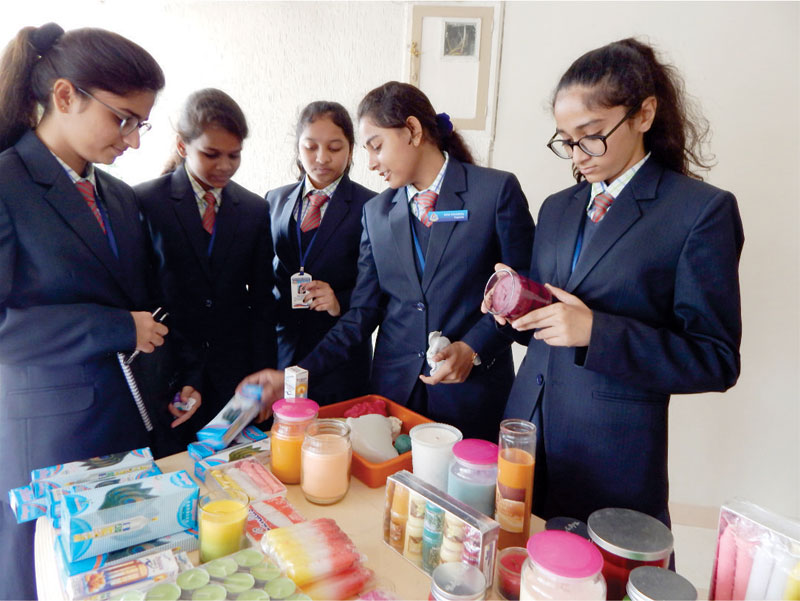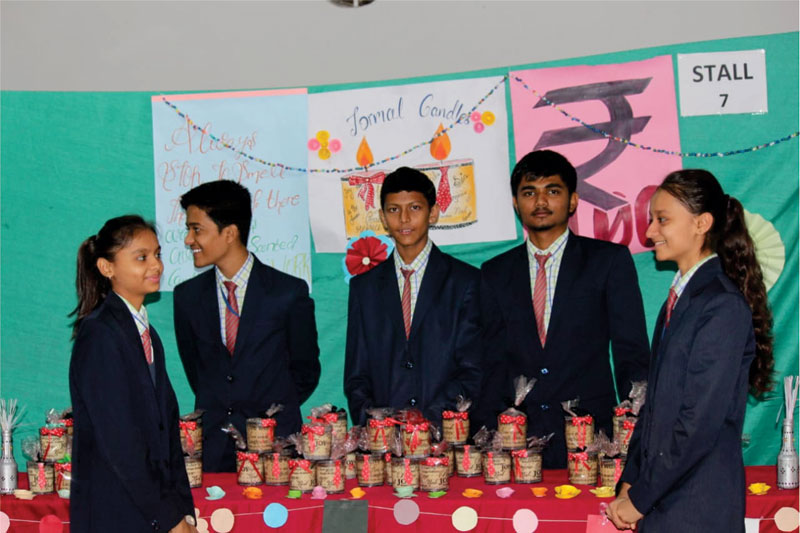 Every year SVV host Inter School English Debate Competition. This year, 7 Vasishtha Inter School English Debate Competition was held on 6th September 2019 where in top Sixteen CBSE schools of Surat region participated on the topic "Abrogation of Article 370 is right step".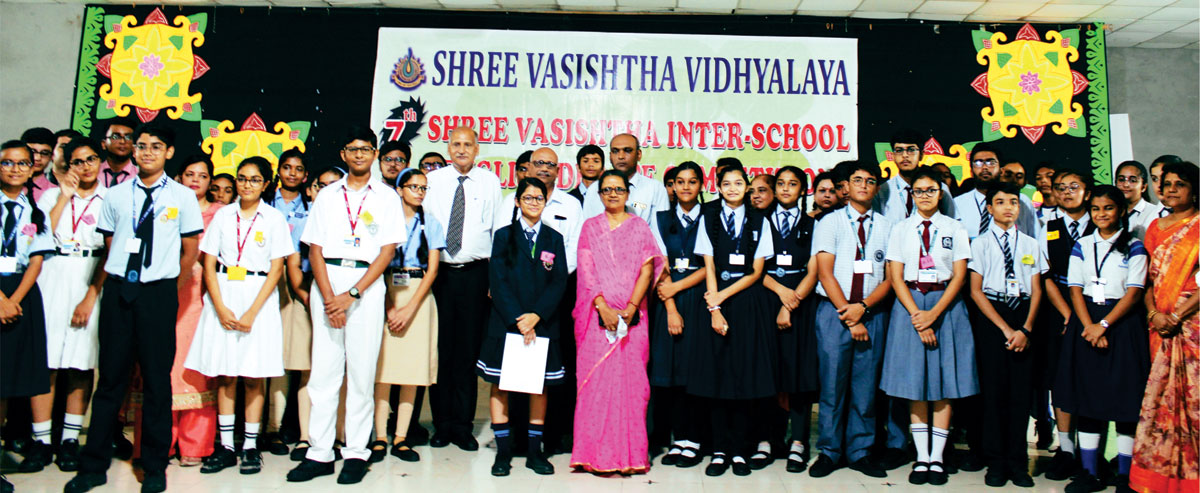 Shree VasishthaVidhyalaya students left no stone unturned and proved victorious at National Level as well. ABHIVYAKTI 2019 hosted by S. D. Public School, New Delhi, th th under the aegis of NPSC from 24 to 26 July 2019. In this event our students won :-

> 1st Prize in Poster Making Competition & Hasya Kavi Sammelan
> 2nd Prize in English Debate
> 3rd Prize in Nukkad Natak.
At National Level Inter School Competition named SAMPRAVAH - 5 hosted by Lovely th th Public school. East Delhi from 25 to 27 July, 2019, our students set a milestone by securing following positions:-

> 1st position in Limitless Imagination (Science)
> 2nd in Finding French Vistas (Power Point Presentation) & Dream-Create-Record (E-Movie Making) respectively.
At National Level Inter School Competition named 8 ASN Yamuna Wealth Culture & Literary International Fest-Panchtatva Substance organised by ASN Senior Secondary School, Mayur Vihar, New Delhi on 25-30 September, 2020. In this competition our students performed remarkably well and add laurels to the school by securing following positions.

> 2nd Position -Event- Health Promo (Group B)
> 2nd Consolation Prize -Event- Health Promo (Group B).
> 3rd Position- Event- Marine Regalia.
> 3rd Position-Event- Creative Canvas.
> 3rd Position - Event- Communique.
> 3rd Position-Event-Movie making Competition on 'The Principles of Mahatma Gandhi' -'Gandhi Ek Soch'.
At another National Level Inter School Competition organised by Saint Soldier's School, th st Panchkula on 30 and 31 January, 2021. In this Competition our Students performed remarkably well and secured following positions.

> 3rd Position Event-Meraki 2021 DU COEUR (The Poetry Competion for Classes XI-XII)
> 2nd Consolation Prize -Event-Bibliophile (The Book Review Competition).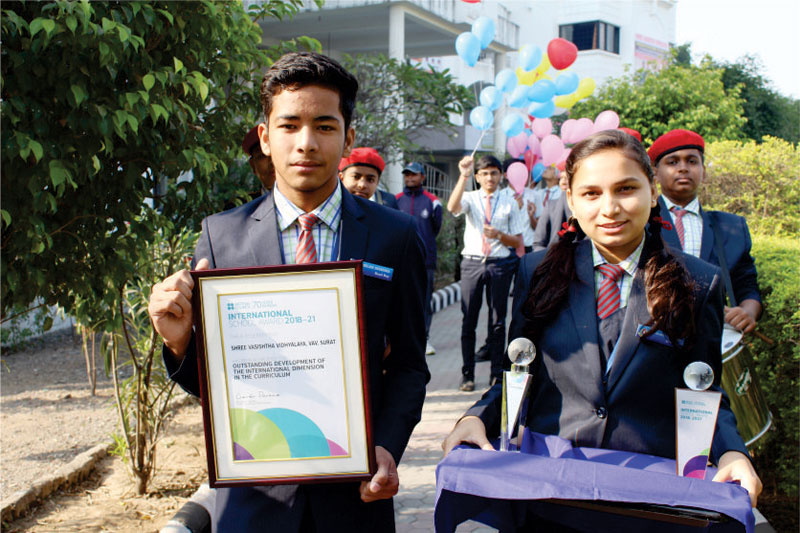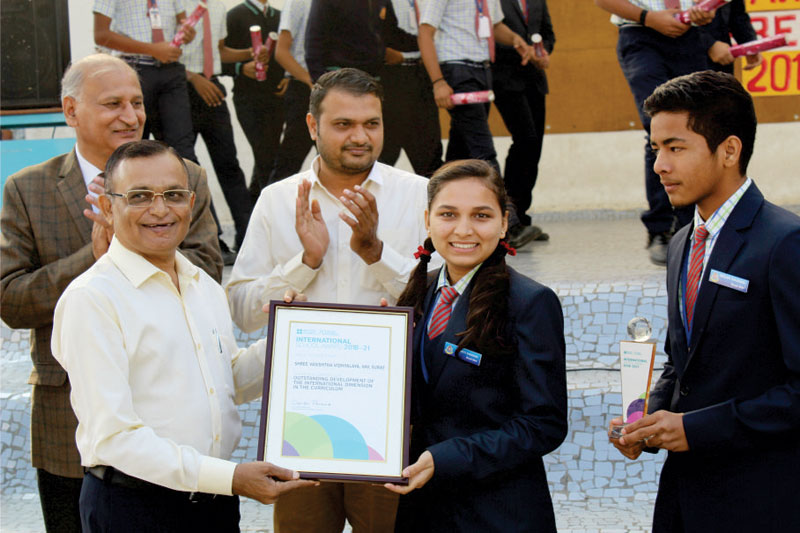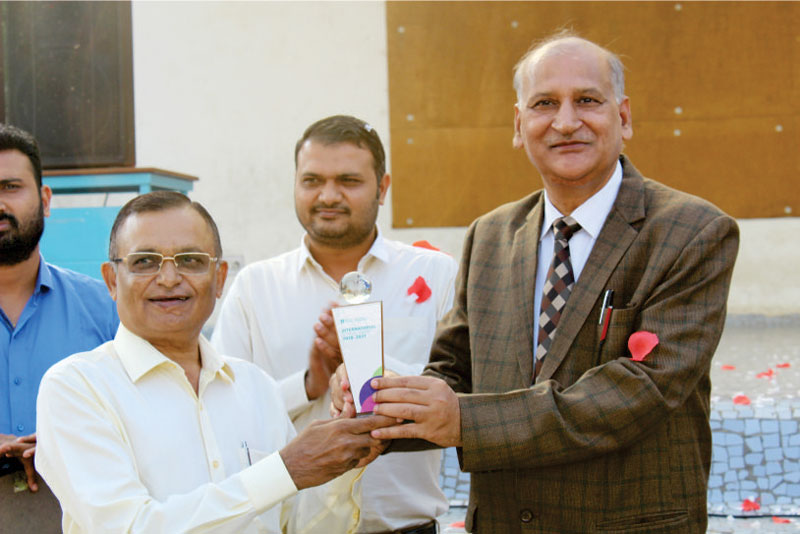 M. R. PAI Leadership Training Camp :

Virtual Leadership Camp was organised by M.R.Pai th th Foundation on 13 & 14 of August, 2020 wherein more than 100 Vasisthian participated and learnt the Leadership quality from national motivational speakers such as Mr. Rajiv Kumar Luv and Mr. Vivek Patki.
The Management, Staff and Students of SVV got a golden opportunity to felicitate Chief th of the Army staff of the Indian Army General Manoj Mukund Narwane on 17 February 2021. It was an inspiring experience to all in interacting with General Manoj Mukund Narwane.
25 Eminent Teachers of SVV along with Academic Supervisors attended the 48 NPSE th th VIRTUAL ANNUAL CONFERENCE on 25 & 26 February, 2021 on the sublime theme of Reading the Past & Writing the Future of the School Education.
G. D. Goenka International School, Surat organised a virtual Inter school English Debate competition on the topic "Consumer Protection Act has Adverse Impact on E-Business or rd E-Commerce?" on 23 December 2020. In this competition Miss Sneha Gupta (XI-C) nd showcased the exemplary instances of outstanding oratory skills & secured 2 Position.