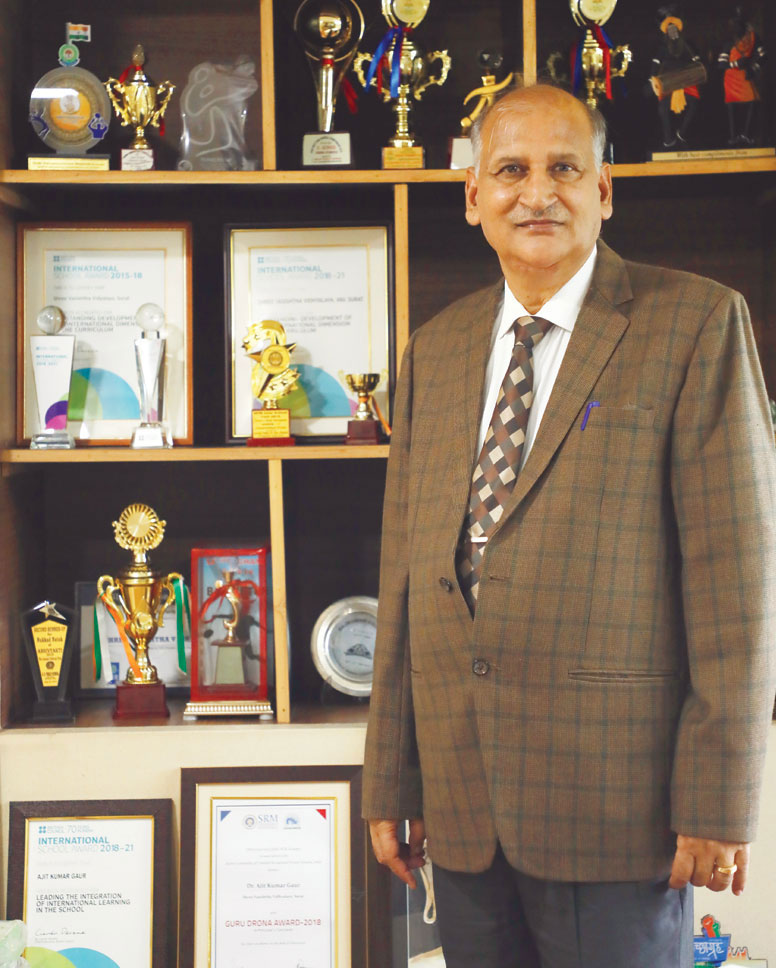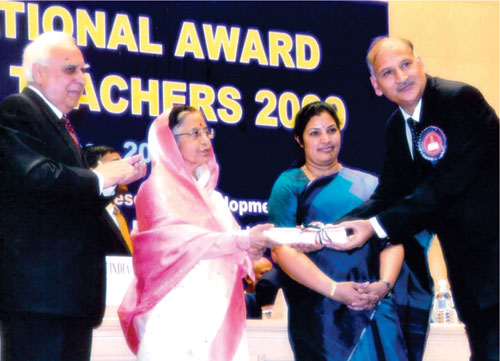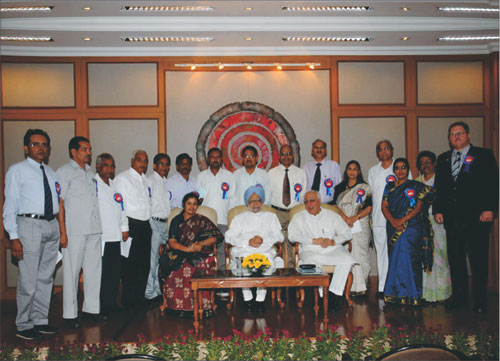 ---
SHRI RAMNIKBHAI DAVARIYA
CHAIRMAN
MESSAGE FROM THE HONOURABLE PRINCIPAL
"Education is a progressive discovery of our own ignorance."
SVV believes in it and behalf of entire team I welcome you all to the prestigious SVV family. It is extremely exciting & challenging to begin this Academic Year 2021-22 as we all had faced and succeeded in the ongoing Pandemic Period. At SVV, the goal of education is to provide an environment to the pupils who incorporate authentic learning and personal development. It allows learners to solve the types of complex problems they face in today's ever changing and ever evolving world. Our school has an outstanding reputation for establishing high expectations and achieving excellent academic results. Talents too are constantly developed through sports and varied co- curricular activities. This in turn results in widening the scope of education and makes it more consequential. The foundation of a successful school is the cooperation between the students, staff and parents. That is why, we value relationship and connections with our pupil & parents fraternity as well. I wish you all a very wonderful and a healthy school year ahead.
ABOUT HONOURABLE PRINCIPAL DR. A K GAUR
"Every great institution is developed on the rock solid basis of its guiding Leadership and Mentor!" SVV is proud to have Dr. A. K. Gaur as a Principal to take school at new heights of Achievements and Success!
Dr. A. K. Gaur B.Sc.(Hons.), M.Sc.(Zoology), B.Ed., Ph.D. brings with him a career in education spanning 37 years and serving as Principal in Gujarat from past 27 years and more. An alumnus from BITS, Pilani, Dr. Gaur has served at Birla School, Pilani as Senior Biology Teacher for a decade and then as Principal of Bharatiya Vidya Bhavan's Ambuja Vidya Niketan, Ambuja Nagar, Gujarat for nearly eight years. Before joining Shree Vasishtha Vidhyalaya, Dr. Gaur has served as Principal, Shree Vallabh Ashram School for more than 13 years. He has also served as Director, Shree Vallabh Ashram Girls School, Valsad, Gujarat.
He has attended Various Management Courses at prestigious institutions like IIM-Ahmadabad, Harvard University, Boston, USA. Ministry of Education, Malaysia & IBB Institute for the Management & Economics, Zug, Switzerland. He has attended several workshops & conferences at NUEPA, NCERT and professional development courses from British Council, NPSC & IPSC. He has also served as Member, Executive Committee, IPSC and Convener, IPSC-GK Test.
In recognition to his outstanding services in the field of education, Dr. Gaur has been conferred the National Award to Teachers 2009 by then President of India Smt. Pratibha Devi Singh Patil.
Recently Dr. Gaur is conferred with "Guru Drona Award 2018"
And SVV is truly blessed to have Dr. A. K. Gaur as a Principal who is taking the school at new heights of Achievements and Success!